Meet the faces behind Kung Fu Accounting
Kung Fu: noun.
"any discipline or skill achieved through
hard work and practice"
'Kung Fu' is not a term you would ordinarily associate with Accounts… But we are no ordinary accountants. We are passionate about our work, and when we are on your team we are passionate about your work. This is our 'Kung Fu'.
At Kung Fu Accounting our core purpose is to enable, enhance and enrich the lives of everyone we work with by making 'big firm' knowledge and expertise available to the small and medium-sized business sector at a price you can easily afford.
We aim to be the number one provider of accountancy services to independent businesses, providing protection and peace of mind to business owners and entrepreneurs. Keeping you secure in the knowledge that your administration and accounting requirements are being taken care of and giving you the freedom to explore new possibilities and opportunities that will enable you to grow and enjoy your business.
Scott has been the inspiration behind Kung Fu Accounting since starting the company in 2016.
His contagious energy continues to drive the business forward, and there are exciting plans for the coming year.
For now, why not read on to get to know him a little better.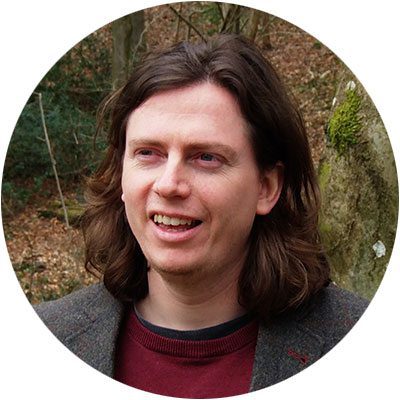 The Kung Fu Accounting concept was conceived over a cuppa in a coffee shop, and it very quickly became my overriding obsession. To use my combined knowledge, experience, and expertise in both Accounting and Kung Fu to create a people-friendly accountancy business dedicated to helping ambitious, passionate, talented and highly motivated entrepreneurs and small business owners to achieve their business goals.
Aged 14, while helping Dad wash his car on our driveway, my uncle asked me what I wanted to do after I left school. I said I liked maths, and he suggested accountancy because his accountant was always busy! Four years later I had enrolled at the University of Hull to read Accounting, and in 2003 graduated with a first class degree. So thanks Uncle Ray!
Accounting came naturally to me and I wanted to continue my education, so after hearing of a position with a firm in Stroud I leapt at the chance and moved to Gloucestershire to begin my training. Here I received an excellent grounding in the fundamental skills required of a small business specialist accountant.
Soon after relocating I was introduced to Kung Fu, and in February 2005 I joined Loong Mang Pai Traditional Kung Fu Association to pursue what I thought at the time would just be an interesting hobby and a cool way to get fit. Little did I know that it would become a passion, and it would not be an understatement to say that Kung Fu has changed my life. It has helped me to overcome many personal and professional hardships and has made me a better, healthier, stronger, more confident and capable human being.
After seven years with that company I needed a change and in 2010 I joined Defence Equipment & Support (the procurement arm of the Ministry of Defence) where I spent three very exciting years working with a number of different high profile project teams, and ending up in a technical role in the central Finance team.
Over time I realised that I really missed working with clients on a daily basis to help them grow their businesses, so I returned to practice, joining a top 50 firm of accountants. After three years working for this large organisation, perfecting my skills, increasing my knowledge and experience, and managing a small team of experts, it occurred to me that the very type of client I wanted to work with was not being drawn to this firm, and I realised that corporate life was not for me. I wanted to work with fresh, vibrant, enthusiastic entrepreneurs and small business owners who were responsible for their own success and who would appreciate the kind of help and support I could offer.
And so began the next chapter of my life…
To create an accountancy firm whose core purpose is to protect small & medium sized businesses and to enable them to grow, confident in the knowledge that someone has 'got their back'. To create relationships instead of client portfolios. To get to know the people I work with on a personal level and have them consider me an integral part of their business, and dare I say it… a friend.
But ultimately, to bring a 'human touch' to a characteristically transactional and insensitive industry.