Here's another real-life example of what happened when a business decided to implement the Kung Fu Accounting method, this time to improve their sales invoicing processes.
Background
This client has been working with us since January and has fully embraced the KFA way! They've automated much of the sales invoicing part of their business and are now reaping the benefits of having a slick, professional and above all simple approach to getting paid for the work they do.
What we did
We analysed their existing invoicing process and highlighted all the risks and issues it presented; duplicated and missing invoice numbers, mistyped addresses, wrong amounts on invoices, not to mention the time, money and effort wasted in printing and posting everything in hard copy.
They couldn't easily tell which invoices had been paid, and which were outstanding and needed to be chased. Our client spent many of their Sunday afternoons and evenings unpicking these paper trails!
We introduced a new system and provided the all-important training and support to ensure a smooth transition. Being on hand during the whole process meant we could address and fix issues immediately, to make sure the system worked exactly as it should.
Results
1 – The average sales invoice is paid a month sooner than before. Clients are emailed invoices at the end of the job and are automatically chased on the due date. This professional approach means clients get paperwork promptly and are settling the invoices much more quickly. They used to wait on average six weeks after the due date. Since implementing the KFA way it's down to two weeks, and falling.
2 – No more excuses of missing paperwork. Hard copies sent through the post can conveniently go missing. Our system sends invoices electronically, tracks when emails are opened and invoices viewed, so there can be no more blaming the postman!
3 – Cash in the bank. Clients are paying more quickly, and the cash flow is more predictable as a result of the new invoicing method. They've been able to build up a cash reserve in the bank, are no longer reliant on the overdraft and therefore benefit from reduced bank charges and interest.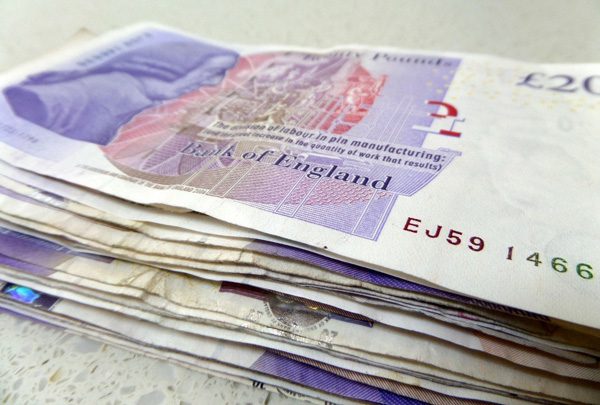 Do you want more of this in your bank account, more quickly?
4 – Better business information. Having a formal invoicing system gives "at a glance" details of outstanding invoices and due dates. Our system takes very little time and effort to maintain, and gives valuable peace of mind to the business owner, allowing for more informed business decisions to be made.
With more cash coming in more quickly than ever before and less time wasted monitoring and tracking sales, the business is in a stronger position to take advantage of any opportunities which might come along.
That's the KFA difference; advice, action and on-going support which makes your business better. Our mission is to enable, enhance and enrich the lives of everyone we work with. That means we go far beyond just doing the annual submissions, to become part of the team driving your business forward.
Sound good?