"I'm not sure how to change accountants – what do I need to do?"
That's a great question and one we get asked all the time. It can be a scary prospect because of the complex nature of accounts and tax returns, but in reality switching accountants should only take one email to get the ball rolling.
That's all – just one email from you, giving your old accountant notice you want to leave, and giving permission to send everything to your new accountant. Simple as that.
There is a lot of work to do to make the switch happen but that's for the accountants to sort out, and a great accountant will lead you through the whole process painlessly!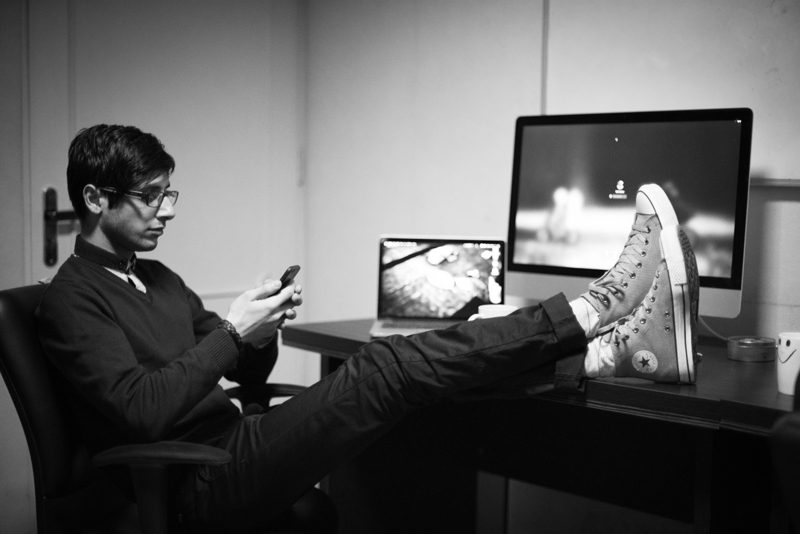 Changing accountants? Put your feet up and relax – we'll take care of it all for you!
What's actually involved?
If you're interested in the details, once you've told the old accountant you want to leave it will generally go something like this;
The new accountant will send a "professional clearance" letter. This is a courtesy between accountants and is the first step in switching.
Historic information will need to be sent over; accounts, tax returns, payroll, pensions – everything to help the new accountant get a good understanding of your business.
If you're using online accounting systems the licences and access rights may need to be transferred too.
You'll need to provide ID to the new accountant to meet UK anti-money-laundering requirements.
HMRC's record will need to be updated to show the new accountant as your "agent" – and as is often the case with HMRC's archaic systems they'll send you a letter in the post with a code for you to pass on.
The new accountant will then enter you into their systems. For example, to collect payments automatically we use GoCardless in conjunction with Xero, and you'll get an email to set that up.
Then when all that admin is completed the fun begins in earnest!
Ultimately there will be a lot of data to hand over, and your new accountant will ask for everything they need. But this is for the accountants to resolve between themselves. It should all happen behind the scenes and certainly isn't anything you need to worry about.
In fact, the hardest part of the switch is choosing a new accountant in the first place. Finding the right accountant to support your business is a key strategic decision, and you deserve more than just someone to keep you legal.
So, what is great accounting?
Accounting shouldn't just be about sending in the returns on time. To us that's a basic requirement but being basic and doing the bare minimum isn't Kung Fu.
Kung Fu Accounting is about making your business run more smoothly and taking away the pain of accounts and tax to give you more of what you want – be it time, money, energy, or peace of mind.
So if you need more of those things in your life why not contact us now to discover the KFA way?
Keep an eye out for our future posts to learn more secrets of Kung Fu Accounting!