The second entry into the KFA reference library addresses the second most frequently-asked question arising during conversations we've been having with independent business owners. Note – the following is a simplification, but if you bear these few dates in mind you won't go too far wrong.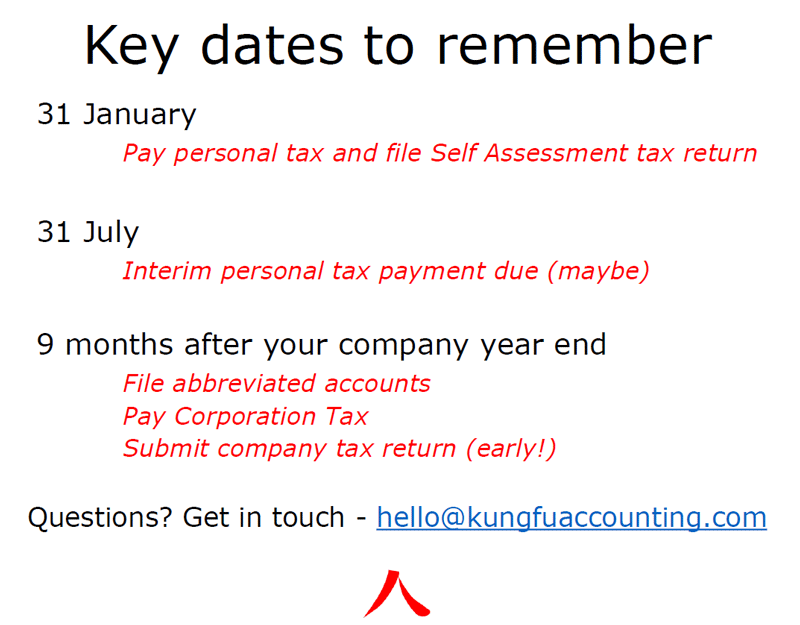 A competent accountant should make sure you meet these deadlines, but competence isn't Kung Fu. At Kung Fu Accounting we strive for excellence. Should is not a word in our vocabulary.
We don't work for HMRC, we work for you. We like to get things done early to ensure you have all the time, knowledge, and information you need to plan for tax liabilities.
Leaving this until the last minute will only lead to stress and headaches. Having to find money for an unexpected tax liability in January because your Self Assessment return has only just been finalised is not the ideal way to start your year.
If you are sick of the last-minute rush and want to dedicate your time and energy to more positive and productive activities, drop us an email and let's start a conversation!